With the constant rise in costs of funerals, particularly where there is a funeral service and a high street funeral director is involved, families are looking for alternative options. This has led to the rise of the 'direct funeral', a simple cremation or burial without a funeral service (and in some cases without mourners present).
These are not purely held to minimise the costs of organising a funeral – for many people the idea of elaborate processions, expensive coffins and formal rituals are simply not for them. They have become more popular following the death of David Bowie, who opted for a no frills direct cremation in 2016.
You don't need to pay out for a funeral home, as there is no viewing of the body. They also eliminate costly extras such as embalming, hearses, processions, ministers or celebrants. If you organise it yourself, you can even dispense with the services of a funeral director altogether.
With a direct funeral you are effectively separating the, for want of a more delicate word, disposal from the ceremony. You can still have a farewell ceremony at a later date if you wish, such as a memorial or celebration of life service.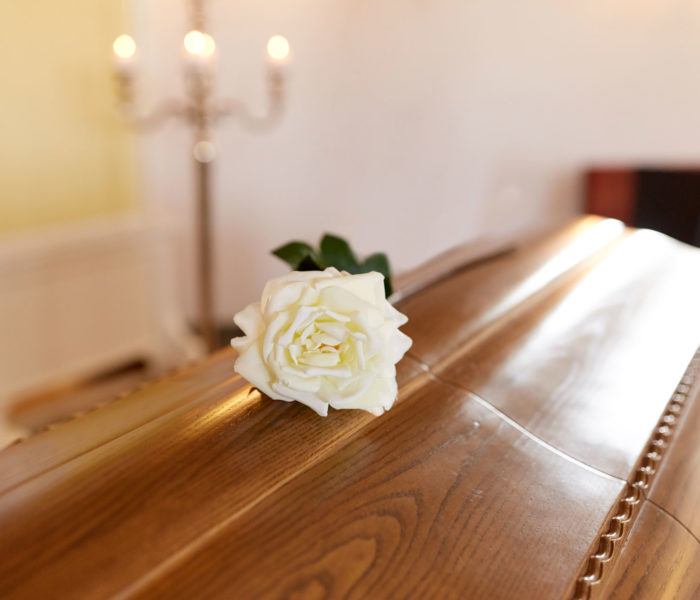 Direct Cremation
With a direct cremation, the body is taken directly from the mortuary to the crematorium. There is no need to organise a funeral service as part of the process – or indeed employ the services of a funeral director. After the cremation has taken place, the ashes can be returned to the family or scattered at the crematorium.
It is an increasingly popular alternative to a traditional funeral, as your budget can stretch further, allowing you to spend more on organising a celebration of life service, remembrance service and/or scattering of ashes at a later date.
There are two main types of direct cremation:
Unattended direct cremation
This is where the cremation happens without mourners present. Is used when budget is a primary concern or you simply don't wish to be present.
Attended or simple cremation
This is where a small group of mourners attend. It typically involves a short committal service at the crematorium, normally held in the morning. Opting for a simple coffin and having parts conducted by family members, helps keep the costs low. If you use a sensitive direct cremation specialist, with a little thought you can make it just as respectful and personal as a traditional funeral.
What is a Direct Cremation?
Direct Burial
With a Direct Burial the body is buried shortly after death, without a formal funeral service before the burial, cutting out many of the costs of a traditional funeral. You can also save money by not paying for an elaborate coffin or casket.
It does mean that there will not be a viewing, and therefore embalming can also be avoided. As with a Direct Cremation, you may wish to organise a separate memorial service to be held at a later date.
Have all your questions been answered?
If you have a question relating to any information on this site, please do ask - or leave a comment below.